2018 Featured Speakers
Angela Celio Doyle, Ph.D., FAED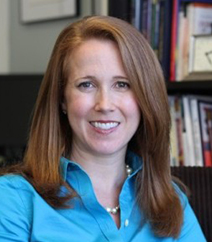 Dr. Doyle is a clinical psychologist and the Co-Director of the Eating Disorders Center of Seattle, part of the Evidence Based Treatment Centers of Seattle. She serves as Clinical Instructor of Psychology at the University of Washington and is a faculty member and supervisor for the Training Institute for Child and Adolescent Eating Disorders. Dr. Doyle holds the status of Fellow in the Academy for Eating Disorders (FAED), which indicates achievement of significant and extraordinary contributions to the arenas of clinical, research, and community service. She also belongs to the distinguished Eating Disorders Research Society.
Dr. Doyle co-founded the Eating Disorders Center in 2011 after seven years at The University of Chicago's Department of Psychiatry and Neuroscience where she completed pre- and post-doctoral training and served as a faculty member. Dr. Doyle earned her PhD from the SDSU-UCSD Joint Doctoral Program in Clinical Psychology in 2005. She also has a BA and MA from Stanford University.
Dr. Doyle specializes in the treatment of eating disorders and anxiety disorders and her research spans topics of prevention, early intervention, and treatment of eating disorders. Dr. Doyle has published more than 60 scholarly articles, abstracts, and book chapters and has presented her work at international conferences. She has earned awards including the National Eating Disorder Association/Academy for Eating Disorders Tampa Bay Eating Disorder Task Force Award (2007), an NIMH Early Career Investigator Fellowship from the Academy for Eating Disorders (2006), and the Student Research Award from Division 38 (Health Psychology) of the American Psychological Association (2004)..
---
Christine Courtois, Ph.D., ABPP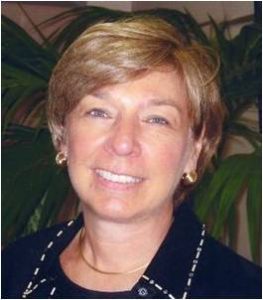 Recently retired after 35 years in Private Practice in Washington DC, Dr. Courtois is now continuing to write, consult and provide training in trauma psychology and the treatment of trauma, particularly for adults experiencing the effects of childhood incest and other forms of sexual, physical and emotional abuse. She has worked with these issues for 30 years and has developed treatment approaches for complex post-traumatic and dissociative conditions for which she has received international recognition. Past President of Division 56 (Psychological Trauma) of the American Psychological Association and a Founding Associate Editor of the Division's journal, Psychological Trauma: Theory, Research, Practice, & Policy, she has recently served as Chair of the APA Clinical Practice Guidelines for PTSD in Adults (2017) and Professional Practice Guidelines for the treatment of Complex PTSD for the APA Division 56 and for the International Society for the Study of Trauma and Dissociation (forthcoming). Co-author of The Treatment of Complex Trauma and co-editor of Treating Complex Trauma: Scientific Foundations and Therapeutic Models and Treating Complex Trauma in Children and Adolescents, all with Dr. Julian Ford, and a number of other books on trauma treatment. Her recent consumer book is entitled It's not you; It's what happened to you.
---
Walter Ginter
Walter is founding Project Director of the Medication Assisted Recovery Support (MARS™) Project. MARS™ is designed to provide peer recovery support to persons whose recovery from opiate addiction is assisted by medication. MARS™ is a collaboration between the Division of Substance Abuse, Albert Einstein College of Medicine, Yeshiva University and the National Alliance for Medication Assisted (NAMA) Recovery.  MARS™ was originally funded by the Substance Abuse and Mental Health Services Administration (SAMHSA), Center for Substance Abuse Treatment (CSAT), Recovery Community Services Program (RCSP).
In 2012 he helped create the Beyond MARS Training Institute where opiate treatment programs are trained to implement MARS™ around the US.
Prior to MARS, Walter served NAMA Recovery as Vice President, Director of Training and as a board member.
He has also served as a board member of Faces and Voices of Recovery (FaVoR), as a National Recovery Month Planning Partner, a member of the NYS Recovery Implementation Team, and as a member of the Methadone Transition Advisory Group (MTAG). He has served on more than twenty federal and NYS panels, expert panels, and advisory groups.
He was a recipient of the Richard Lane/Robert Holden Patient Advocacy Award at the 2009 American Association for the Treatment of Opioid Dependence (AATOD) National Conference in NYC. He also received the 2012 Vernon Johnson America Honors Recovery Award from Faces and Voices of Recovery in Washington. DC. In July 2018 he will receive the Lisa Mojer-Torres Award from Faces and Voices of Recovery.
---
Cathy Moonshine
Dr. Moonshine is Clinical Psychologist and Addiction Specialist who has served the Northwest region for several decades. She has over 30 years of experience in public, university, and private mental health and substance abuse treatment settings across all levels of care. She is a recognized expert in addiction treatment and dialectical behavioral therapy having provided trainings nationally and internationally on many dual diagnosis topics. Dr. Moonshine recently relocated to the island Maui, where she is the Integrated Health Director at Malama I Ke Ola.
---
Reef Karim, Physician, Author, Speaker, Board Certified Psychiatrist, Board Certified Addiction Medicine Specialist
Dr. Reef Karim, a medical physician with expertise in human behavior, has dedicated his life to educating, entertaining and helping people understand themselves better.
Dr. Reef is a double board-certified psychiatrist, addiction medicine physician, relationship expert, speaker and academic researcher. He is a Senior Attending
Physician and an Assistant Clinical Professor at the UCLA Semel Institute for Neuroscience as well as the founder and director of The Control Center in Beverly Hills, a personal development outpatient center for mental health disorders, chemical and behavioral addictions, toxic relationships and personal development.
Dr. Reef is a co-author of the book "Why Does He Do That? Why Does She Do That?" and has frequently published articles in the Huffington Post and Fox news online. Dr. Reef's academic research on impulsivity, dual diagnosis, mental health disorders and behavioral addictions have been published in many prestigious academic journals including, The International Journal of Neuroscience and The Journal of Addiction Medicine. He has been quoted in many journal articles, medical book chapters and is a regular contributor to local and national news media.
The good doctor is a highly sought-after speaker and is well known in the media with appearances on: Oprah, Dr. Oz, CNN, Larry King Live, Dr Phil, Anderson Cooper 360, Nightline, The Today Show, Good Morning America, O'Reilly and many others. Dr. Reef hosted the television shows "Broken Minds" on the Discovery Network , House of Clues on Court TV and was a recurring guest expert on Outrageous Acts of Psych on the Science Channel.
Dr. Reef spends quite a bit of his time volunteering to assist disenfranchised groups including the homeless and kids addicted to drugs. The ability to influence behavior and change policy is extremely important to him. As such, Dr. Reef also writes, produces, and hosts the new online late night talk show Reef Madness where he breaks down the best and most controversial topics in human behavior. Reef guest hosted the popular radio show "Loveline" with Adam Carolla and guest hosted KFI News in Los Angeles.
---